Uncategorized FIRST 2017 ISSUES OF ZOOT MAGAZINES ARE OUT NOW
Do you speak Czech, Slovak or Romanian? Then the January/February issue of ZOOT Magazine is here for you! And still hot off the press! The magazine is available in three countries and has three separate language publications that together form almost 180 pages of countless articles, fashion tips, and celebrity cover interviews.
 The FIRST Czech 2017 issue focuses on new beginnings (and much more, too). Want to know what everyone will be talking about in 2017? Want to know which trends to expect throughout the whole of 2017?
And want to know which pieces are the timeless classics?
In our celebrity interview the Czech actor Hynek Čermák talks about the beginnings of a romance, career beginnings, being in love, and his dreams in life.
If you're into trying out a bit of virtual reality, then head off into our fashion world where everything is possible (at least for a while)! R ead more https://www.zoot.cz/casopis/cist/123.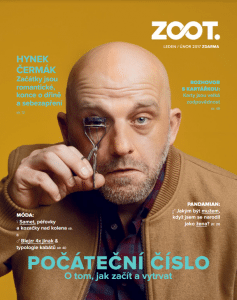 The UPCOMING Slovak edition also looks into how we perceive new beginnings.
It uncovers what clothing combinations to wear in 2017, why over-the-knee socks are wardrobe essentials this year, and how to make a pair of gloves out of a jumper. And, if you believe in what the cards say, then read our article on why fortune telling (or talking about the future) carries great responsibility.
The Slovak edition's cover star, Michal Truban, has been through a lot in life. You'll find why he thinks being surrounded by good people increases your chances of success in our interview with him on https://www.zoot.sk/casopis/citat/117. And, if you (like us) love local fashion brands, then check out the Slovak creators we support and buy their stuff right away!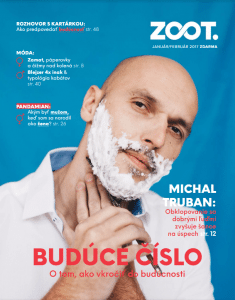 TOLERANCE AND EMBRACING DIVERSITY is the main topic of the new Romanian issue. Several interesting people from Romania talk about it from different point of views. Aylin Cadîr, actress, singer and the main cover star describes the feeling of being discriminated, Dan Perjovschi, the romanian artist is trying to put tolerance in his drawings and Leslie Hawke, the mother of the famous actor Ethan Hawke, explains how we can help to poor children through her organization. Read here https://www.zoot.ro/revista/citit/120 also about new fashion trends, tips for the new places to see and a lot more.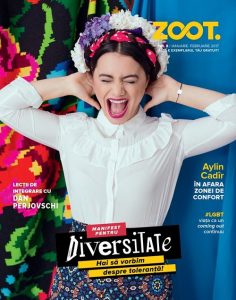 With almost 180 pages in all three issues and around 87 000 copies all together, you can find the magazines at our Try&Buy stores and other distribution places.
Other posts