Uncategorized PREMIUM HIGH-END FASHION NOW AT ZOOT! THE ONLY STORE IN THE CZECH REPUBLIC TO OFFER KARL LAGERFELD.
In March 2016, ZOOT launched its new section of designer and high-end clothing brands. The PREMIUM section should account for 7-10% of the companies total revenue in 2016, and by 2017 it aims to reach 10-15%.
The launch of PREMIUM is part of ZOOT's strategy to maintain its high quality standards. "We strive to provide our customers with the best possible shopping experience. This involves  expanding our offerings to include exclusive brands and, hopefully, this will also bring us new customers," says Kamila Říhová, manager of CBO at ZOOT. Currently the new premium section of woman's and men's fashion includes collections from about 18 brands. Among these are Gant, French Connection, Tommy Hilfiger, J.Lindeberg, the newcomer KARL LAGERFELD, and many more. ZOOT plans to gradually expand its PREMIUM portfolio with other well-known designer brands. "ZOOT's proven concept and the fact that we offer ordering and the trying on of items prior to payment, means our customers are willing to buy more  expensive items," explained Kamila Říhová.
Online Shopping Trends  of Premium Brands
ZOOT operates in the Czech Republic as well as in Slovakia and, since 2015, also in Romania."Whilst the Czechs tend to spend around 2.7% of their income on fashion, the Slovaks and the Romanians spend far more: up to 4%! We expect an increase of product purchasing and a greater demand for premium brands within the CEE region," said Kamila Říhová, manager of CBO at ZOOT.
ZOOT launched Karl Lagerfeld's own brand at the end of May, 2016. Karl Lagerfeld is widely recognised as one of the most influential fashion designers of the late 20th century. KARL LAGERFELD will also be available at ZOOT's Slovak and Romanian online stores. "Our KARL LAGERFELD range offers mainly handbags, but it also includes dresses, tops, and accessories in the form of pendants and keyrings. We are currently the only store on the Czech market to be selling KARL LAGERFELD items," said Kamila Říhová.
The KARL LAGERFELD fashion house is headquartered in Paris' Saint-Germain-des-Prés district. The brand delivers distinctive style and quality. Its collections mainly include ready-to-wear for men and women, accessories, bags, watches, and eyewear. The brand's portfolio will further expand in 2016 with the launch of a childrenswear collection.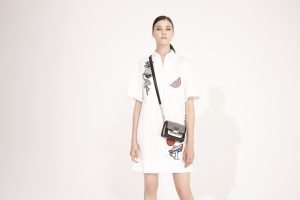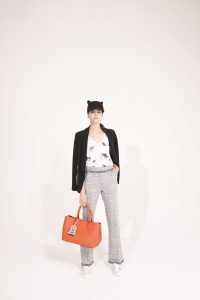 Other posts