We are ZOOT, fashion geeks, retail pioneers and technological innovators.
Born in Prague, the Czech Republic, we focus on CEE countries: Slovakia and Romania to start. We are not your ordinary e-commerce site. We believe we have cracked the retail fashion code. ZOOT is a unique omni-channel concept that combines the best of the online and offline worlds into a fast-growing lovebrand. The fastest growing retail brand in the Czech Republic according to Inc Magazine, to be precise. But it's not only technological innovation that's close to our hearts. It's our customers we are in love with. They are at the centre of everything we do. Thanks to this, we have one of the highest customer satisfaction indices in the world.
2.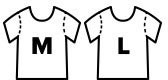 ORDER MORE SIZES AND
TYPES WITHOUT PRE-PAYMENT
3.

TRY EVERITHING IN ONE OF
OUR TRY&BUY STORES
4.

ONLY PAY FOR WHAT
YOU LOVE
Management
Lukáš Uhl
Chief Executive Officer
Lukáš was the CEO of DámeJídlo.cz, the leading food ordering platform in the Czech Republic from 2013 to 2016. In his time there, the company's revenue tripled and this led to Lukáš's successful sale of the company (which brought its owners some hundreds of million CZK). Lukáš then helped to bring to life the struggling fashion retail company Pietro Filipi. Within the first year, he managed to reverse its long-term revenue decline. As the COO at Pietro Filipi, he changed top management positions, and improved and redesigned sales and lease contracts with a number of suppliers.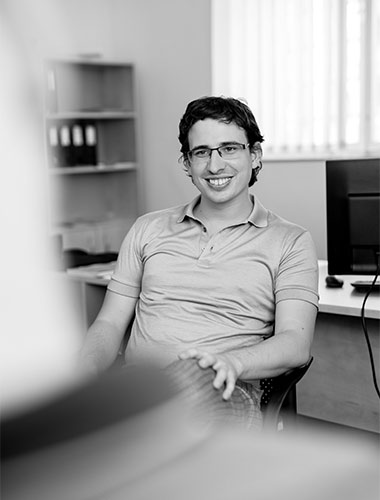 Robert Vojáček
Chief Growth Officer
In 2018, Robert helped to transform the fashion brands Pietro Filipi and Kara as the headof Mark eting, Products and IT. He oversaw the brands' transformation with a strong focus on performance marketing, content and social media. During his time at the company, e-commerce sales grew by more than 100%. Robert also has experience working at the Czech start-up company Liftago. In 2015, he founded his own cleaning service app called LidskáSíla.cz.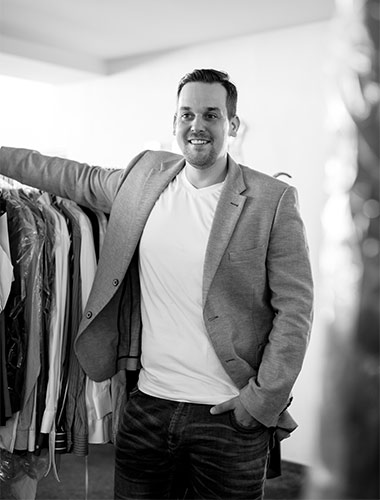 Martin Šporcl
Chief Sales Officer
From 2004 to 2016, Martin worked for the American fashion brand (that has Czech owners)
Timeout. His responsibilities included the distribution of supplies and then later the whole Buyers and Sales Department. During his time there, the company successfully expanded to tens of countries in east and west Europe and quintupled its revenue. In 2017, Martin took the position of Product Manager at Pietro Filipi. During his time there, he designed a new product strategy and assortment plan.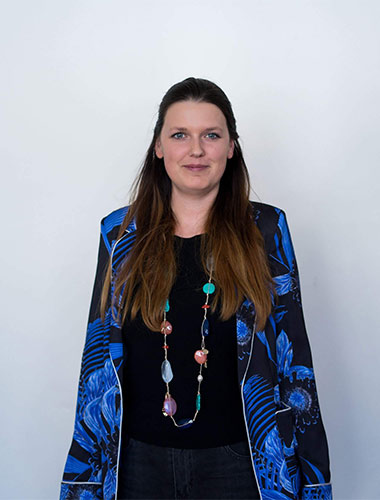 Lucie Zdražilová
Chief Financial Officer
From 2013 to 2018, Lucie worked as the CFO of Dámejídlo.cz. Under her leadership she managed to fully automate the accounting and internal processes that brought the company a number of savings. Then she took up the same post in Pietro Filipi. Lucie graduated from Economics and Management at Tomáš Baťa University in Zlín. As CFO in ZOOT, she is primarily responsible for setting rules for the financial management of the entire company, including strict costs control.
Values
Spreading joy is a long-term journey. But if you believe in what you do, it is the happiest one. At ZOOT we do not sell clothes; we offer our customers and employees a playground to fulfill their most secret wishes, no matter how difficult it may seem.
Optimism is the key. We like what we do and the way we do it. Therefore, we enjoy every moment of our lives, working together to spread happiness amongst our customers and each other.
Team – fight against stereotypes and monotony as evidenced by our team diversity. Not infallible machines, but people with their own soul and style who are not afraid of hard work are the perfect fit for ZOOT.
Energy is what fuels us. The best ideas come outside of ordinary working hours and sometimes it feels like the whole world is on our shoulders. Luckily, we work from the heart. That is the strongest energy that can keep one going. And we not only know it, we live it.
Innovations are what we believe in. We believe in the importance of bringing fresh impulses to peoples lives and minds. Moving the world forward by making things differently and with joy – that is the way we think and create.
Creativity is driving us. Details make people smile and bring the wow to their everyday lives. Therefore, we play with them all the time. We all should play more and be surprised frequently – so we walk, dance, sing and draw in order to look differently at the things we think we know.
Meet ZOOT, an omni-channel retail concept that spreads joy.