Uncategorized ZOOT LAUNCHES NEW PRIVATE LABEL OJJU MEN
ZOOT is expanding its portfolio of own brands with a private label OJJU Men. This time around, the focus is on men with a collection of trendy men's shoes designed in the Czech Republic and made in Slovakia.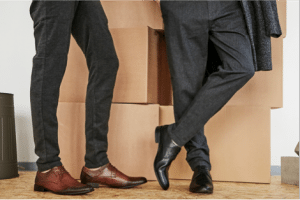 About OJJU MEN
The launch of this shoe brand (designed for men over 30) means ZOOT is expanding its portfolio of brands with in-house designers. Much like the women's shoe and accessory brand OJJU, OJJU Men combines quality materials, trendy designs, and affordable prices. A big advantage of it being ZOOT's own brand is that supervision over the production process is much easier and allows production to be carried out in its neighbouring country, in Slovakia. Apart from the current collection of men's shoes, customers can look forward to men's accessories (like wallets, belts and bags) that will appear in future OJJU Men collections. 
A Collection for Stylish and Charming Men
The collection is mainly made up of classic Oxford shoes (with elegant stitching) and Derby shoes (with an open lace for a more casual look). Apart from men's smart shoes, the collection also offers streetstyle leather trainers. The whole collection pays particular attention to expert craftsmanship and the use of quality materials that follow the latest fashion trends. The dominant colours in the collection are autumn ones like dark brown, navy, burgundy, and camel.
Other posts